18:00 Sunday 8th to 12:30 Friday 13th May 2021
Little Earth, Earth-Spirit Centre, Somerset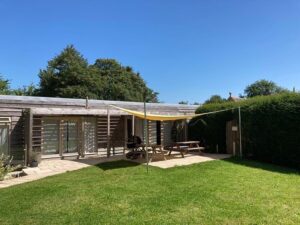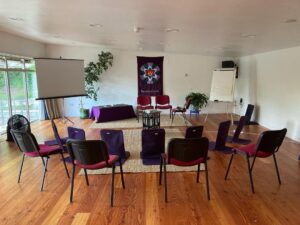 I am hosting a retreat that will be on the theme of resilience. We will spend four days together learning about physical, mental, emotional and spiritual resilience.
The retreat will include:
1-2 transformational breath sessions per day.
Educational talks providing tools to cultivate physical, mental, emotional and spiritual resilience.
Contemplative practices – done both individually and in dyads or small groups (meditation, yoga and journalling exercises)
Sauna therapy.
Ice baths (to be confirmed)
Time for 1 x massage (to be confirmed).
A goodie bag.
To be confirmed: gong bath, 5 rhythms, kirtan evening.
Breakfast, lunch and dinner.
Ensuite individual rooms.
Ultimately this week is about:
Connection and fun.
Learning tools that you can take away to ensure you can build a resilient mind, body, and spirit. This will range from dietary and lifestyle considerations (the physical) through to emotional self-regulation (emotional resilience) and exercises in exploring and finding out our values, vision, purpose in life (mental and spiritual resilience).
I am hoping to have 2-4 fellow transformational breath facilitators join us which will allow for more thorough support during the breath sessions.
Price: £600 all inconclusive
You can register you spot by clicking below! And if you would like any more information please do not hesitate to contact me.