Welcome to this blog where I highlight some of my favourite books on psychedelics.
You may also like to check out the section of my blog dedicated to psychedelics here.
In this guide to the immediate and long-term effects of psychedelic use for spiritual (high dose), therapeutic (moderate dose), and problem-solving (low dose) purposes, Fadiman out- lines best practices for safe, sacred entheogenic voyages learned through his more than 40 years of experience from the benefits of having a sensitive guide during a session (and how to be one) to the importance of the setting and pre-session intention. Fadiman reviews the newest as well as the neglected research into the psycho- therapeutic value of visionary drug use for increased personal awareness and a host of serious medical conditions, including his recent study of the reasons for and results of psychedelic use among hundreds of students and professionals. He reveals new uses for LSD and other psychedelics, including extremely low doses for improved cognitive functioning and emotional balance.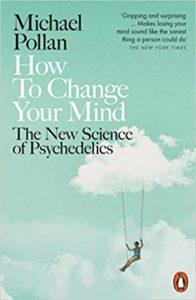 Could psychedelic drugs change our worldview?
Diving deep into an extraordinary world – from shamans and magic mushroom hunts to the pioneering labs mapping our brains – and putting himself forward as a guinea-pig, Michael Pollan has written a remarkable history of psychedelics and a compelling portrait of the new generation of scientists fascinated by the implications of these drugs. How to Change Your Mind is a report from what could very well be the future of consciousness.
I cannot recommend you read this book enough if you are new to psychedelics.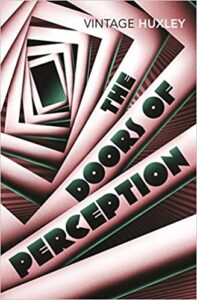 'Concise, evocative, wise and, above all, humane, The Doors of Perception is a masterpiece' Sunday Times
In 1953, in the presence of an investigator, Aldous Huxley took four-tenths of a gram of mescalin, sat down and waited to see what would happen. When he opened his eyes everything, from the flowers in a vase to the creases in his trousers, was transformed. Huxley described his experience with breathtaking immediacy in The Doors of Perception.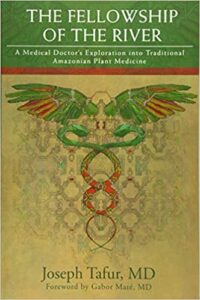 The stories shared here demonstrate the astonishing—mystical, colorful, metaphysical—effects of ayahuasca and Traditional Amazonian Plant Medicine. Follow Dr. Tafur through the Amazon jungle as he develops a breakthrough understanding of how psychoactive plants interact with the complex network that connects our minds and hearts to our physical anatomy. What Dr. Tafur presents here is nothing short of a paradigm shift for modern medicine, where sacred plants, used properly in ceremony, take their place as important tools in the doctor's medicine chest, offering the missing elements of emotional and spiritual healing that have eluded us for so long.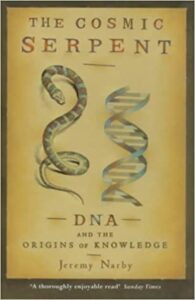 Whilst living amongst Peruvian Indians, anthropologist Jeremy Narby learned of their phenomenal knowledge of plants and biochemical interactions, gained under the influence of the hallucinogen ayahuasca. Despite his initial scepticism, Narby found himself engaged in an increasingly obsessive quest. He researched cutting-edge scholarship in subjects as diverse as molecular biology, shamanism, neurology and mythology, which led him inexorably to the conclusion that the Indians' claims were literally true: to a consciousness prepared with drugs, biochemical knowledge could indeed be transmitted, through DNA itself..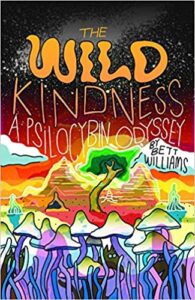 The Wild Kindness: A Psilocybin Odyssey is the lyrical, unforgettable memoir of Bett Williams's relationship with psilocybin mushrooms, otherwise known as magic mushrooms. In pursuit of self-healing, she begins experimenting with mushrooms in solitary ceremonies by the fire. Word soon gets out about her New Mexican desert mushroom farm, though, and people arrive in droves. Not long after, the police read her her Miranda Rights, her relationships fall out of whack, and her dog Rosie just might be CIA.
On a quest to find help through the psychedelic community, Bett is led to Cleveland to meet Kai Wingo, an African American leader within a high-dose psilocybin community, and to Huautla de Jiménez, home of well-known, well-respected curandera María Sabina. Back home, Bett begins a solid ritual practice with the help of her partner and friends, bearing in mind the medicine's indigenous roots and power to transform one's life.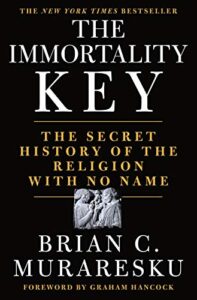 A groundbreaking dive into the role psychedelics have played in the origins of Western civilization, and the real-life quest for the Holy Grail that could shake the Church to its foundations.
The most influential religious historian of the 20th century, Huston Smith, once referred to it as the "best-kept secret" in history. Did the Ancient Greeks use drugs to find God? And did the earliest Christians inherit the same, secret tradition? A profound knowledge of visionary plants, herbs and fungi passed from one generation to the next, ever since the Stone Age?
Before the birth of Jesus, the Ancient Greeks found salvation in their own sacraments. Sacred beverages were routinely consumed as part of the so-called Ancient Mysteries – elaborate rites that led initiates to the brink of death. The best and brightest from Athens and Rome flocked to the spiritual capital of Eleusis, where a holy beer unleashed heavenly visions for two thousand years. Others drank the holy wine of Dionysus to become one with the god. In the 1970s, renegade scholars claimed this beer and wine – the original sacraments of Western civilization – were spiked with mind-altering drugs. In recent years, vindication for the disgraced theory has been quietly mounting in the laboratory. The constantly advancing fields of archaeobotany and archaeochemistry have hinted at the enduring use of hallucinogenic drinks in antiquity. And with a single dose of psilocybin, the psychopharmacologists at Johns Hopkins and NYU are now turning self-proclaimed atheists into instant believers. But the smoking gun remains elusive.
If these sacraments survived for thousands of years in our remote prehistory, from the Stone Age to the Ancient Greeks, did they also survive into the age of Jesus? Was the Eucharist of the earliest Christians, in fact, a psychedelic Eucharist?
I hope this list has inspired you to add a few these titles to your Amazon wish list.
What books do you recommend? I'd love to hear from you!