Quarantine has really helped me get stuck in to lots of great books. Here are my favourites books of 2020.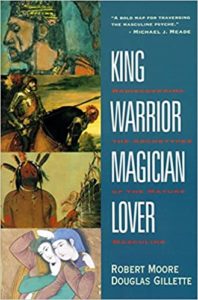 This is a must read for all men (but women may find it highly valuable too!).
The bestselling, widely heralded, Jungian introduction to the psychological foundation of a mature, authentic, and revitalized masculinity.
Redefining age-old concepts of masculinity, Jungian analysts Robert Moore and Douglas Gillette make the argument that mature masculinity is not abusive or domineering, but generative, creative, and empowering of the self and others. Moore and Gillette clearly define the four mature male archetypes that stand out through myth and literature across history: the king (the energy of just and creative ordering), the warrior (the energy of aggressive but nonviolent action), the magician (the energy of initiation and transformation), and the lover (the energy that connects one to others and the world), as well as the four immature patterns that interfere with masculine potential (divine child, oedipal child, trickster and hero). King, Warrior, Magician, Lover is an exploratory journey that will help men and women reimagine and deepen their understanding of the masculine psyche.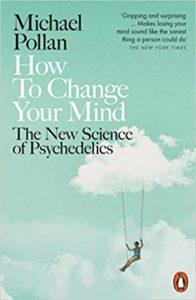 Could psychedelic drugs change our worldview?
Diving deep into an extraordinary world – from shamans and magic mushroom hunts to the pioneering labs mapping our brains – and putting himself forward as a guinea-pig, Michael Pollan has written a remarkable history of psychedelics and a compelling portrait of the new generation of scientists fascinated by the implications of these drugs. How to Change Your Mind is a report from what could very well be the future of consciousness.
I cannot recommend you read this book enough if you are new to psychedelics.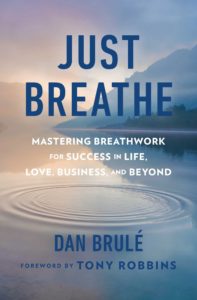 Breathwork gives you the tools to achieve benefits in a wide range of issues including: managing acute/chronic pain; helping with insomnia, weight loss, attention deficit, anxiety, depression, trauma, and grief; improving intuition, creativity, mindfulness, self-esteem, and leadership; and much more. Recommended "for those who wish to destress naturally" (Library Journal), Just Breathe will help you utilize your breath to benefit your body, mind, and spirit.
In this simple and revolutionary guide, world-renowned pioneer of breathwork Dan Brulé shares the Breath Mastery technique that has helped people in more than fifty countries reduce anxiety, improve their health, and tap infinite stores of energy. Just Breathe reveals the truth that elite athletes, champion martial artists, Navy SEAL warriors, first responders, and spiritual yogis have always known—when you regulate your breathing, you can moderate your state of well-being. So if you want to clear and calm your mind and spark peak performance, the secret is just a breath away.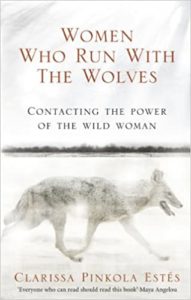 "WOMEN WHO RUN WITH THE WOLVES isn't just another book. It is a gift of profound insight, wisdom, and love. An oracle from one who knows." Alice Walker
Within every woman there is a wild and natural creature, a powerful force, filled with good instincts, passionate creativity, and ageless knowing. Her name is Wild Woman, but she is an endangered species. Clarissa Pinkola Estes, Ph.D., Jungian analyst and cantadora storyteller shows how women's vitality can be restored through what she calls "psychic archeological digs" into the ruins of the female unconsious. Using multicultural myths, fairy tales, folk tales, and stories, Dr. Estes helps women reconnect with the healthy, instinctual, visionary attributes of the Wild Woman archetype.
Dr. Estes has created a new lexicon for describing the female psyche. Fertile and life-giving, it is a psychology of women in the truest sense, a knowing of the soul.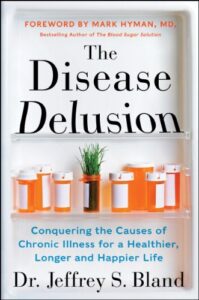 For decades, Dr. Jeffrey Bland has been on the cutting edge of Functional Medicine, which seeks to pinpoint and prevent the cause of illness, rather than treat its symptoms. Managing chronic diseases accounts for three quarters of our total healthcare costs, because we're masking these illnesses with pills and temporary treatments, rather than addressing their underlying causes, he argues. Worse, only treating symptoms leads us down the path of further illness.
In The Disease Delusion, Dr. Bland explains what Functional Medicine is and what it can do for you. While advances in modern science have nearly doubled our lifespans in only four generations, our quality of life has not reached its full potential. Outlining the reasons why we suffer chronic diseases from asthma and diabetes to obesity, arthritis and cancer to a host of other ailments, Dr. Bland offers achievable, science-based solutions that can alleviate these common conditions and offers a roadmap for a lifetime of wellness.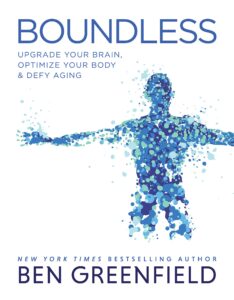 For the biohackers out there!
Boundless guides you every step of the way to becoming an expert in what makes your brain tick, your body work, and your spirit happy.
In a perfect world, you would be able to have it all: complete optimisation of mind, body, and spirit. This book attempts to break it all down so you can.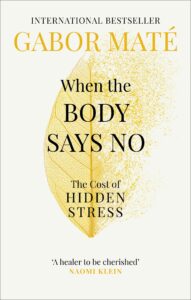 Can a person literally die of loneliness? Is there a connection between the ability to express emotions and Alzheimer's disease? Is there such a thing as a 'cancer personality'?
Drawing on deep scientific research and Dr Gabor Maté's acclaimed clinical work, When the Body Says No provides the answers to critical questions about the mind-body link – and the role that stress and our emotional makeup play in an array of common diseases.
When the Body Says No:
– Explores the role of the mind-body link in conditions and diseases such as arthritis, cancer, diabetes, heart disease, irritable bowel syndrome and multiple sclerosis.
– Shares dozens of enlightening case studies and stories, including those of people such as Lou Gehrig (ALS), Betty Ford (breast cancer), Ronald Reagan (Alzheimer's), Gilda Radner (ovarian cancer) and Lance Armstrong (testicular cancer)
– Reveals 'The Seven A's of Healing': principles in healing and the prevention of illness from hidden stress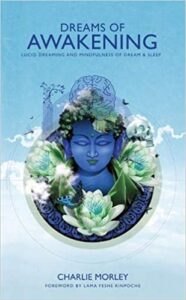 This book is for all those who want to wake up, both in their dreams and waking lives
Dreams of Awakening is a thorough and exciting exploration of lucid dreaming theory and practice within both Western and Tibetan Buddhist contexts. It not only explores lucid dreaming practices, but also the innovative new techniques of Mindfulness of Dream and Sleep, the holistic approach to lucidity training which the author co-created. The book is based on over 12 years of personal practice and the hundreds of lucid dreaming workshops which Charlie has taught around the world, in venues as diverse as Buddhist temples and dance-music festivals. Using a three-part structure of Ground, Path and Germination the reader is given a solid grounding in:
The history and benefits of lucid dreaming.
Cutting edge research from dream and sleep scientists.
Entering the path of learning to do the practices.
Prophetic dreams, lucid living, out of body experiences and quantum dreaming.
Although Dreams of Awakening presents many different angles on how to make the 30 years we spend asleep more worthwhile, the fundamental aim of the book is to teach people how to lucid dream their way to psychological and spiritual growth.
I hope this list has inspired you to add a few these titles to your Amazon wish list – I am quickly working through mine!
What books do you recommend? I'd love to hear from you!